Holistic Lebanon
Alternatives for Healthful Living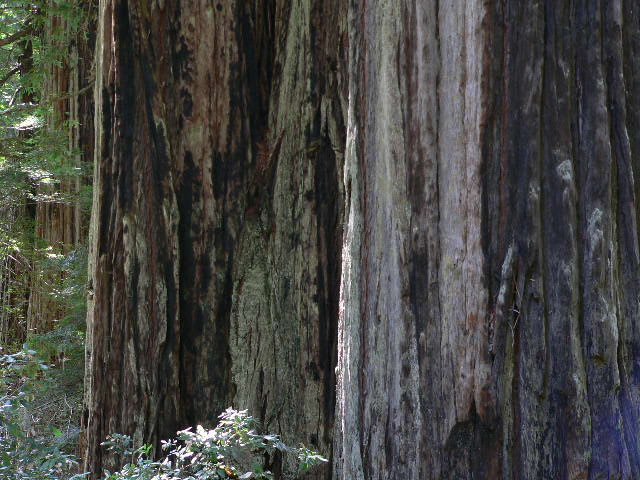 ---

This page is dedicated to providing information about holistic resources in Lebanon.
You might even believe that there are no holistic choices in Lebanon. Fortunately there are many progressive and alternative resources in this beautiful country, and they are steadily growing!
When considering alternative resources it is best to independently investigate the truth of the matter. The aim of this page is to assist you in finding answers.
---
Organic Food
Organic Food Stores

Achrafie

Macrodette Organic Food
Facing the main gate of Hotel Dieu
75 Rue Jean Dominique Ayoub
ML Center
Achrafie
Telephone: 01-613-015/016; 03-636-259.
The only source in Lebanon of Lima products.

Baabda

Contact: Mr. Paul Abi Rachid
03-327-975
05-920-180

Mr. Paul Abi Rachid is the founder/director of T.E.R.R.E., a Lebanese environmental non-governmental organization. More information about his work can be found in the back issues of The Daily Star.

Galerie Semaan

Beirut Bio Center
Small supply, but good, and some unique fresh homemade foods.
03-788613

Ras Beirut

Beirut Health Store
Makdessi Street, just east of Smith's Supermarket
Rahif Tamim
01-743020/03-713086


Beit Al-Afieh
Cairo Street, between Makdessi and Sourati Streets, just south of AUH.
A good supply of imported organic and macrobiotic foods. Fresh tofu and miso. A good selection of Mitoku brand items.
Open from 8:30 to 6 M-F, 8:30-2 Saturday.
01-755447

Coin Dietetique Mar Elias Street

Healthy Basket
Sourati Street, Hamra
100 meters west of Smith's Supermarket
Fresh produce is delivered every Monday, Thursday and Friday morning.


Saifi Village

Souk el Tayeb
This is the only regular organic and semi-organic market in Lebanon. There are many excellent foods for sale here, but as with many situations, let the buyer beware. If you are looking for true organic foods, it is good to ask around and get opinions. Souk el Tayeb has a first class website here.
Contact: Kamal Mouzawak, 03-340198, and Josette Noujaim, 03-118705.

Tayyouneh

Salam Center
Like Beit Al-Afieh and Beirut Health Store, this is a small but well-stocked store of organic and macrobiotic foods. Salam Center is run by Mariam Nour.
01-383111
---
Health Care
Homeopathy

Homeopathy is an alternative system of health care that is widely recognized throughout the world. In Europe, for example, homeopathy is accepted by most physicians, hospitals and pharmacies. It uses harmless yet very effective dosages of highly diluted natural substances, referred to as remedies. For more details on the history and methods of homeopathy see Homeopathy: Natural Medicine for the 21st Century.

Contacts in Lebanon:

Homeopath Abdul R. Merhi
03-728-859 06-213-346

Mr. Merhi is a fully qualified homeopath, and received his training in Canada.

Osteopathy

Dr. Karam Karam
03-342-125

Reiki

Harmony-Estral Center.
4th floor, Hamra, Beirut, Lebanon
email: mona@reikihealingpower.com
Phone: 03-938554

Chiropractic

Dr. Issam Ayache
Clinic address: British Bank Building, Abdul Aziz Street, 2nd Floor
Telephone: 03-747-165, and 01-345-848

Both Osteopathy and Chiropractic resolve problems with the spine and other areas without any need for surgery. They are systems legally and professionally recognized in Europe, the U.S. and elsewhere.

Midwives (Sages-Femmes)

Mrs. Mona Rahbany
04-392-214

Mrs. Rita Zoghbi
03-296-594

Mrs. Rahbany and Mrs. Zoghbi are professionally trained, experienced midwives. They earned their diplomas from the Ecole de Sages-Femmes (School of Midwifery) at Saint Joseph University.

For general information on midwifery, see the Midwifery Page of the Online Birth Center

Breastfeeding

La Leche League, an international organization for education on breastfeeding

Contact in Lebanon: Mrs. Farnaz Perry at 05-920-307

Mrs. Perry is studying to be a La Leche League leader, and is available to assist inquirers with general questions.

Other Web Sites on breastfeeding

---

Education

Elementary and Secondary School

Adma International School


The educational program at Adma International School is based on a child-centered curriculum.

---

Transportation, Recreation and Leisure

Bicycles


Cyclo Sport

Everything for bicycles
Accesssories and maintenance
All kinds of bicycles
Rent a bicycle
Organized bike tours

Camping

EcoVillage. This is the first ecovillage in Lebanon.

---

If you have information about holistic resources in Lebanon that should be included on this page, please contact Mark Perry:
mperry@lau.edu.lb

---

Number of visitors to this page:

---